I did a little modification to my new FreshRoast Plus 8. I'm sure this can't be a unique idea, but I haven't seen it before.
Basically, I removed the timer because I found that I was getting inconsistant results from a strict time-based roasting methodology.
The two switches I added (see photo) separately control the fan and the heating element. I'd say this is quite dangerous and am not recommending anyone else try it (how's that for a disclaimer?). One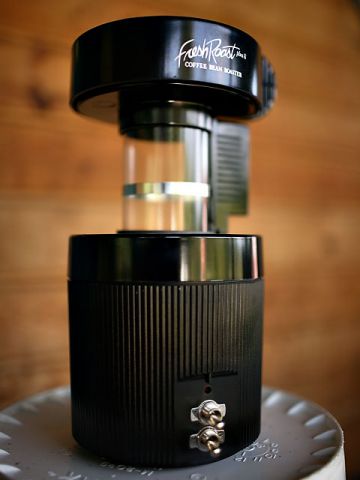 reason it's dangerous is that someone could turn on the heater w/o the fan and melt-down the whole unit (and burn down your house).
However, I like it. I just switch on the fan and heat and wait for the degree of roast I'm after. Then I switch off the heat and let the fan do an initial cool-down of the beans. After a few minutes I transfer to a metal colinder and finish cooling over a fan.